Institutionalisation, state funding or voluntary service?
In the policy field of migration/health, the negotiation process between the Thuringia Ministry of Public Health (TMASGFF) and the Verein Anonymer Krankenschein (Association of Anonymous Healthcare, AKST e.V.) is being examined and accompanied. The joint goal of the negotiation is a continuation of anonymous health care for people without health insurance. The association is currently fully funded through the ministry in the form of a model project. In return, the association ensures the possibility for undocumented people without adequate health insurance coverage to have low-threshold access to the health care system.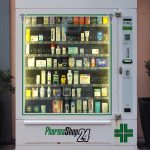 Providing people who live in a country – regardless of their legal status – with access to public services has long been a demand made by migrant organisations. General public services, which are supposed to provide social rights, are primarily accessible to citizens. In a country with strong immigration such as Germany, this leads to a delegitimation of public policies and more general of the welfare state.
The joint model project of the Anonymer Krankenschein Thüringen circumvents a federal law in which social welfare offices, which are actually responsible for the health care of illegalised individuals, are obligated to report their illegal stay to the foreigners' registration office. As a result, there was – de facto – no medical care for illegalised individuals except in case of emergencies. However, in the course of the project, it became apparent that the group of excluded persons is larger: irregular (EU) workers, Germans who have left the insurance system (due to debts, insolvency or a change between the private and the statutory health insurance) and illegalised persons. In the negotiations on the continuation of the anonymous healthcare , there is a demand by the AKST e.V. for equal medical care for all people, regardless of their residence status. It thereby also formulates the participation demands for a group of persons without a public voice. The joint model project AKST e.V. expires at the end of 2021, which raises the question of its continuation.
The AKST e.V. has existed since the end of 2015 as a spinoff from the MediNetz Jena e.V. It was founded in response to a request from the Ministry (TMASGFF) and given the task of ensuring healthcare for illegalised people in Thuringia. Since its foundation, it has been fully financed with funds from the ministry in the form of a grant. The AKST e.V. cooperates with physicians in private practice (fiduciary doctors), hospitals and pharmacists to ensure health care.
The Thuringia Ministery of Labour, Social Affairs, Health, Women and Family (TMASGFF) – more specifically Department 43 for Hospiatl Affairs, Infection and Disaster Control – has been entrusted with the administrative and content-related project support since the anchoring of an anonymous health insurance certificate in the coaltion agreement between the leftist party, the social democrats and the green party of 2014. The concept was developed under the ministry's influence.
---
Practice partners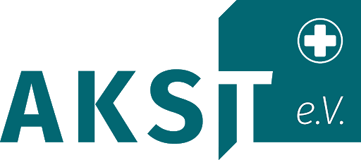 ---
Photo: © Laura Calbet i Elias